Report Ad
Interlock, Retaining Walls, Flower Beds plus Toronto Landscaping Services
Posted: Monday, May 20, 2013 7:29 AM
---
Toronto Landscaping Contractor
Would you like interlock services, flower beds planted,
sod installation, retaining wall repairs or construction,
lawn repair or any other landscaping services?
Call "Just Exteriors" for a free estimate.
Great Prices and Service.
Just Exteriors focuses on exceeding your expectations
with exterior building repairs, replacements and enhancements.
If you are searching for a different kind of Contractor
that can get the work done.....
Call Just Exteriors today!
647.923.7980 or 416.302.9858
References Available.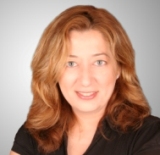 Theodora Dimou (Dora)
Owner/Operator
Just Exteriors
Metro License #B22056
• Location: Toronto

• Post ID: 10273722 toronto